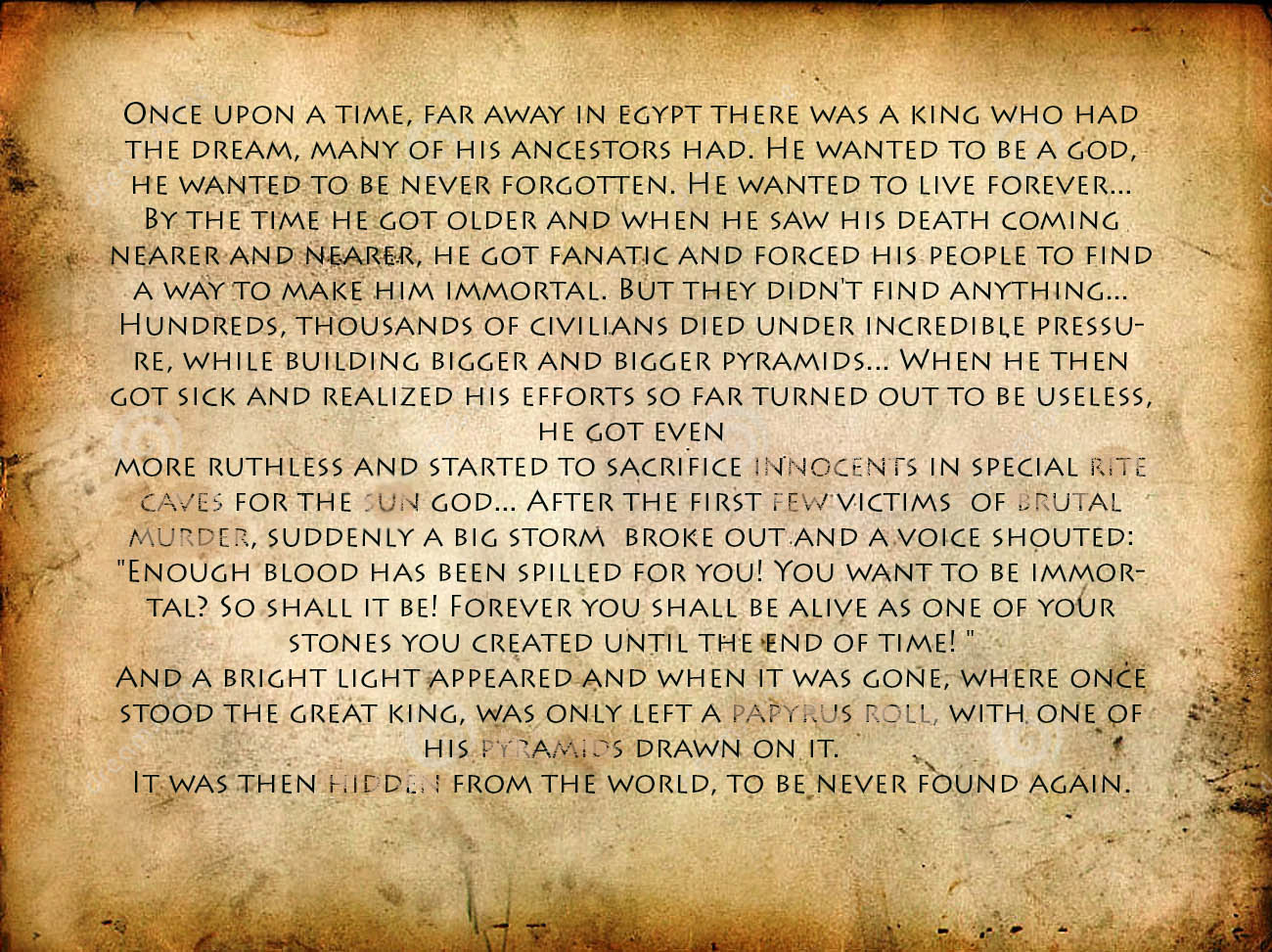 This is what geologist found written on ancient Egyptian stone feasts some years ago, but it was always considered to be one of the many myths and legends, told in ancient times,
but rumors go around, that a farmer on a little Island in the Baltic sea, called Taviana, found a strange old wooden roll when he was plowing his field. The document was taken by the government and the farmer was never seen again..
They said it was, just some random child painting, but there are people who say otherwise...They say, "there must be something special about it, why else would it be kept so secret even after the outbreak, where everybody has far bigger problems"....But really? Who would believe any of these conspiracy theorists.

If you can't read the text: http://goo.gl/vKuvc8